K&F Investigate the South Africa Agricultural Machinery Market
06 / 10 / 2019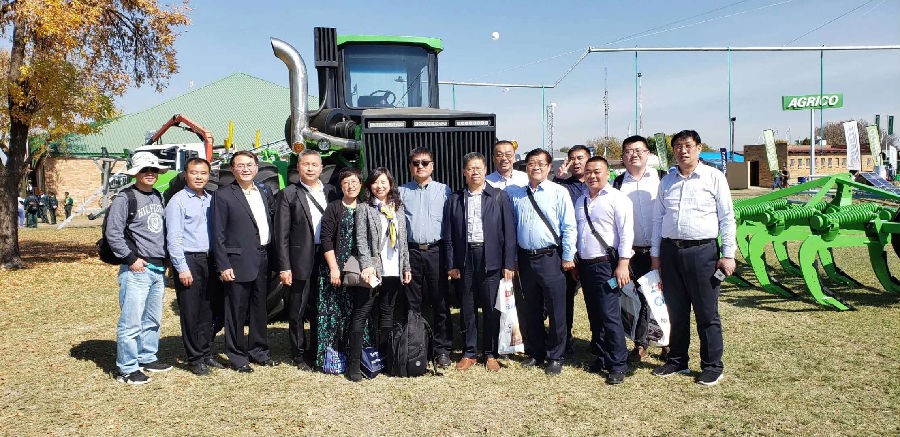 From May 13 to 19, 2019, K&F International Co.,Ltd participated in the delegation of Chinese agricultural machinery enterprises, which was organized by China agricultural machinery industry association. The purpose of this trip is to go to South Africa for professional business inspection and promoting international cooperation. The delegation visited the South African international agricultural machinery exhibition, the South African national agricultural research institute, local dealers and farms. We also investigated the use and market of farm machinery by the difference of planting crops.
Through this visit, we experienced the advanced level of agricultural mechanization and the consumption capacity of farmers in South Africa. We learned that the main crops in South Africa are corn, wheat and sorghum. From the staple food habits, small and medium-sized food processing equipment will have a certain demand. Meanwhile, South Africa does not produce tractors. In 2018, South Africa imported 7,000 tractors. K&F International Co.,Ltd can supply the South African market with farm tractors, crawler orchard tractors, self-propelled sprayer, combine-harvester,micro tiller and other sets of agricultural machinery. Provide customized solutions through professional capabilities and excellent service to continuously create maximum value for customers. K&F is committed to becoming the most trusted supplier of products and services to global customers.
At "the One Belt And One Road" forum for international cooperation, which was held in Beijing in April this year, the African leaders recognize that China will be an important partner of social economic transition in the next 50 years. This will increase investment for china-africa economic and trade, the chance also for the China's international cooperation in agricultural machinery enterprises. K&F International Co.,Ltd went into Africa this time, grasped the important information about china-africa agricultural machinery cooperation. It has played an active role in developing the African market for K&F International Co.,Ltd, expanding international cooperation and exchanges, promoting the integration of African agricultural machinery & techniques.