K&F Management Team's Visit to Myanmar Farm Tractor Market
08 / 20 / 2018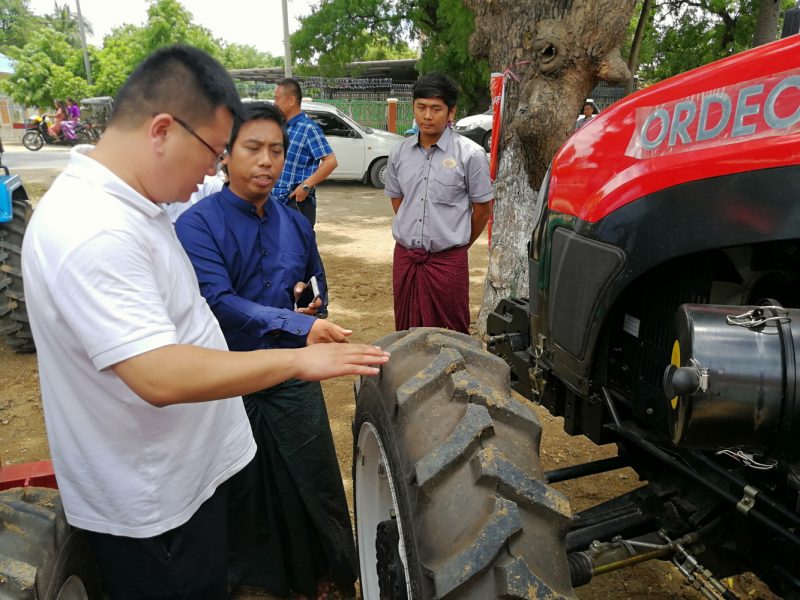 July, at the invitation of Myanmar partners. Led by Chairman Mr. Kevin Li and CEO Mr. Felix Qin. K&F department heads (including sales, products, technology and service), went to Myanmar for a 10-day activity of user visit, market research and business negotiations.
After arriving in, the team did not rest and grouped to implement user visits. The members field visited the users of K&F agriculture farm tractor to understand usage, eliminate failures and train maintenance methods. On the whole, the most users were satisfied with the performance and quality of the farm tractor, as well as the dealer service.
At the same time, the team traveled 3000 kilometers, visited the main crop areas in Myanmar. The members fully understand the agricultural and planting structure. Especially the market demand of remote-control crawler tractor, self-propelled Orchard chemical sprayer, compact greenhouse orchard tractor, which provide accurate targets for the next step of market development.
During the period in Myanmar. K&F management team carried out several rounds of business negotiation with local dealer. The both sides shared the results and suggestions of the previous phase cooperation. Analyzed the farm tractor market competition and development trends. The two sides reached a consensus on cooperation promotion and developed a detailed plan of action.
K&F International Co., Ltd. is an innovative company engaged in selling and providing technical support of agricultural, construction machinery and various components.
Http://www.dragonhorse.com.cn
Http://ww.kf-international.com