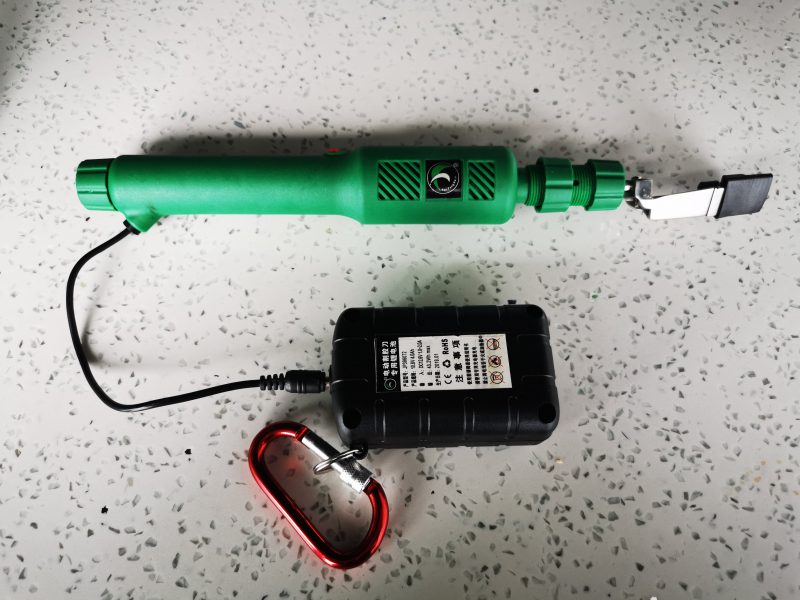 products profile
Replace a traditional manual tapping mode with a high-efficiency electric power-assisted tapping mode without changing the traditional agronomy.
A kind of rotating motion of motor is perfectly converted to high-frequency reciprocating linear motion of blade for a cutting operation.
Configure an ASIC chip to achieve intelligent regulation and overload protection.
The knife uses an exclusive large capacity lithium battery as a power for longer endurance. The battery can be recharged 50,000 times, 6-18 hours cruising capacity a charge.
All components are highly integrated on the main body, which makes it compact in structure, small in size and light in weight.
Equipped with a micro-brushless motor, a life-cycle of motor can be up to 100,000 hours without failure.
products details
Electric Portable Tapping Knife
Electric Portable Tapping Knife
Technical parameters